Dr. Williams speaks widely on topics related to high performing work relationships, trust negotiation and women in Leadership. She has spoken to groups at organizations such as JP Morgan's, The American Academy of Pediatrics, Harvard Law School, chapters of the American Association of women mortgage lenders, American Association of University Women (AAUW), Project management institute and groups of entrepreneurs at Life Changing Labs, Rev Startup Works, and conferences. Her research and commentary has been featured on the PBS program "To the Contrary," Fox Business, Science Direct, The Times of India, The Des Moines Register and CBS 2 Iowa News.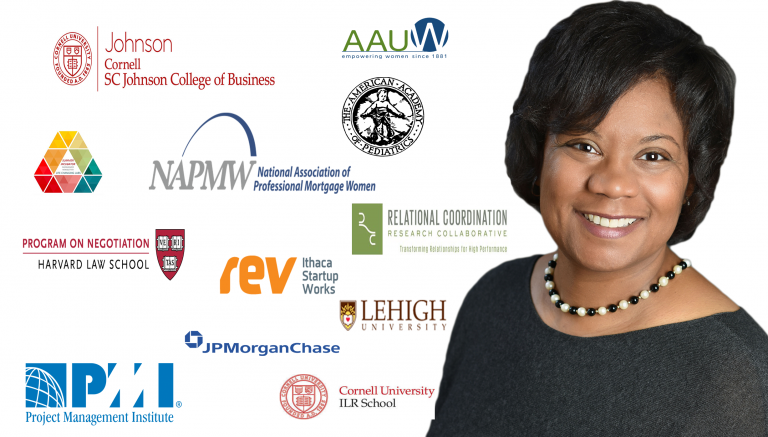 Michele is available for interactive seminars, half-day workshops and presentations throughout the United States and internationally.  You can learn more about Michele here. 
Suggested Topics & Programs 
Negotiation Speaking Topics:
Negotiators mindset: How to get results while creating value for others.
Negotiation for nice people: Say yes to less while asking for more.
Negotiating by design: How to lead negotiation, sell your ideas, and get what you want.
Inclusion Speaking Topics:
From conflict to collaboration: Three steps to building an inclusive workplace culture.
Sensemaking: The hidden key to agile innovative and inclusive leadership.
Third: From incivility to inclusion in the college classroom.
Additional Speaking Topics
Leadership and Negotiation
Innovation and Entrepreneurship