New Year's Resolutions in JULY?!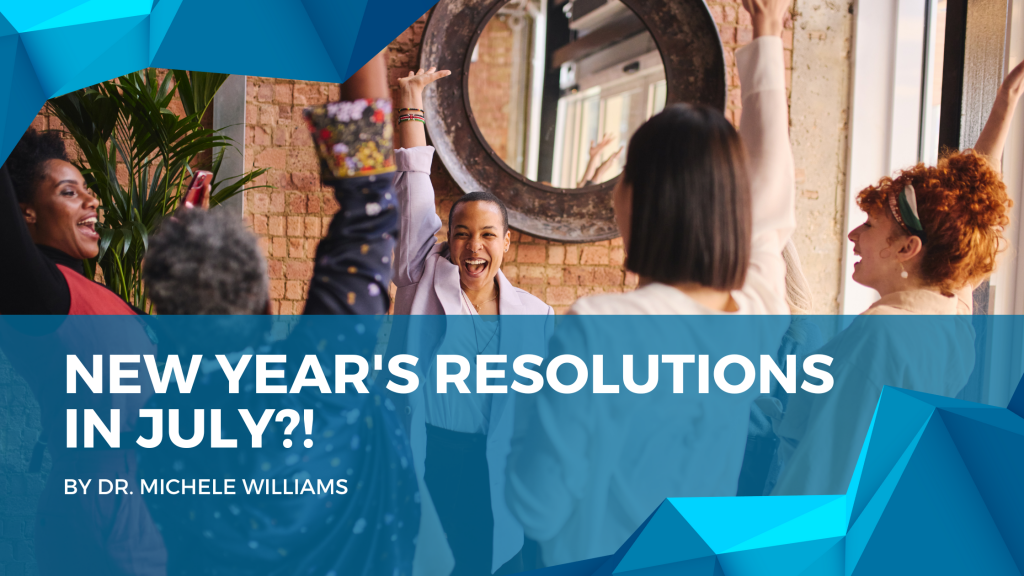 It's July already and time for a RESTART! If your New Year's Resolutions are like most people's, you left them behind in January.
Don't worry! July is the perfect time for a restart and you still have half a year left! Last week on Twitter (drmicheletweets.com), I posted 5-Days Of Goal Setting. I wanted to post a recap here:
➤ Think about the different areas of your life where you might want to create goals.
Career
Family
Relationships
Personal Aspirations
Wellness
Spirituality
➤ Write down your goals in each area. Then pick your top work and top life (non-work) goal.

➤ Visualize yourself have reached your goals (as if you are looking back on 2022).

➤ Why do you want to reach these goals? What about them is motivating?

➤ Now create a plan!
If you need help to stay focused on planning, my 12-Days Of Goal-Setting Workbook may help. You can grab a copy here:
Imposter Syndrome Update:
If you missed the Journey Past Self-Sabotage. Don't worry. I will send postcards, and there will be another try in the fall. Plenty of time to jump on a call with me to see if it's right for you. You will also have a chance to meet Sheryl Anjanette Live on Clubhouse. I will let you know when.